Skip to Content
New Barba Skin Clinic Website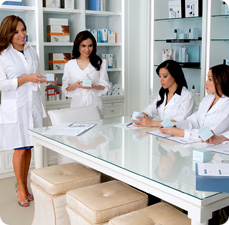 At Barba Skin Clinic, we are excited to launch our new website. After helping patients throughout the Miami area correct their skin issues and achieve younger-looking skin, we decided our website needed a facelift. We hope our updated and improved site makes it easier for new and existing patients to find information about our treatments and services.
Our website redesign makes it easier for visitors to discover more about the Barba Skin Clinic, our team, and our services. Here are some links to our favorite pages and top services:
While our online look has changed, patients can still expect the same high quality treatments and service in our Miami skin clinic. Dr. Barba, Stella, and our team at Barba Skin Clinic are all available in Miami to help you unlock your natural beauty with chemical peels, facials, injectables, and more.
If you're looking for a solution to a skin problem, like Rosacea, or you want to combat signs of aging, contact our team at Barba Skin Clinic. Our new website has an easy online contact form for quick communication with our front office staff.
Give your skin the treatment it deserves and book an appointment with our highly experienced team at Barba Skin Clinic.
We hope you enjoy our new website, and we look forward to seeing you in our Miami skin clinic soon.