Skip to Content
Clinical Facials Treatments in Miami
Developed by our dermatologists at Barba Skin Clinic in Miami, Florida, our revitalizing clinical facials offer you a personalized skin care treatment that both repairs damaged skin and maintains a fresh, beautiful glow. Whether you're looking to reverse the signs of aging or fighting acne, we have a clinical facial that is perfectly suited to your skin care needs. Read on for a comprehensive guide to our facials, and contact our facial spa at 305-560-6813 to schedule a consultation today!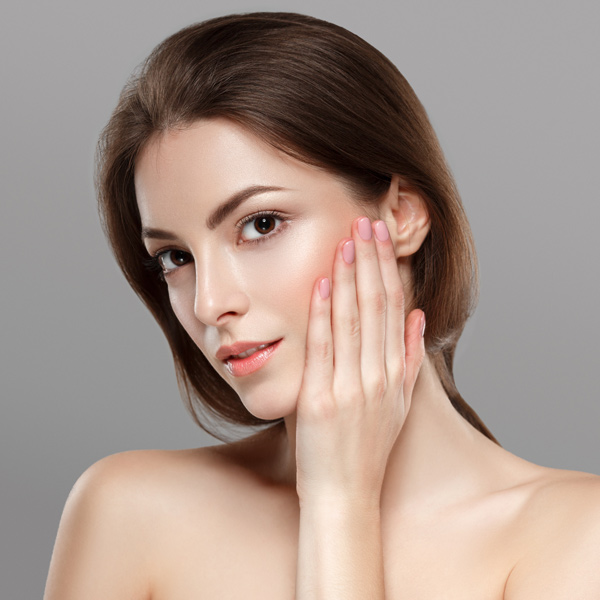 Assessing Your Skin
No matter what your skin concern is, our skin experts at Barba Skin Clinic have a facial for you. When you schedule a consultation with our team, we formulate a treatment plan designed to target each and every one of your skin concerns, ensuring the best results in the shortest amount of time possible. Read on for a full list of our facials below, and contact our facial spa at 305-560-6813 today to get started!
Our Facial Treatments — Sorted by Skin Concern
There are many skin conditions that Americans of all ages struggle with each year. These include signs of aging, sun damage, acne, oily and/or dry skin, and many more. Here at Barba Skin Clinic, we offer specialized facials designed to treat your specific skin condition. Check out our recommendations sorted by specific skin concerns below.

Anti-Aging
Struggling with signs of aging in your skin? We recommend all of our skin treatments at Barba Skin Clinic. We offer a variety of clinical facials that can address aging skin. It doesn't stop at facials. Our aestheticians will devise a skin care regimen to help your skin.

Acne Relief
If you have persistent signs of acne on your skin, we have good news for you. Nearly all our facials work to minimize acne symptoms and prevent future breakouts. We highly recommend acne- specific treatments such as the Barba Acne Relief and medium depth chemical peels that work through their keratolytic action to slough away dead skin and help clean out the skin. If you are a teen, we offer the Barba teen facial.

Blemishes, Pores, and Other Skin Damage
Many of us are dissatisfied with skin features such as large pores, blemishes, redness, and other unwanted abnormalities. Our facial specialists proudly offer several facials designed to alleviate these specific skin conditions. For large pores, we recommend the more advanced skin treatments such as microneedling to Vivace (microneedling, radio frequency, and led light therapy all in one device).
Our Selection of Facial Treatments
Back in Shape
Created specifically for the back, this clinical skin treatment can be customized to your particular needs. Our "Back in Shape" skin treatment may include microdermabrasion, manual extractions, and a light to medium depth chemical peel to improve blemishes and dark spots.
Barba Acne Relief
If you have persistent signs of acne on your skin, we have good news for you. This clinical facial is a treatment that includes a deep cleaning of the skin where extractions are thoroughly performed to clean the skin of impurities. This makes for healthier looking skin. It may include a light to medium depth chemical peel depending on the condition of the skin. Therapeutic, cryogenic CO2 may or may not be used to soothe the skin and prevent future breakouts. If CO2 is not applied, a purifying masque is applied to help further clean or calm the skin. This facial is great for those looking to minimize acne symptoms and prevent future breakouts.
Barba Basic
The Barba Basic is for those that want a deep cleaning and no fuss in their facial treatments. We double cleanse the skin and then steam to soften the skin for better extractions. It is then finished with either cryotherapy or a gentle to mask to calm the skin. The "Barba Basic" cleanses the skin and reduces the size of your pores, preventing future breakouts and skin conditions.
Barba HydraGlow Facial with Microdermabrasion and Peel
All the key benefits of the HydraFacial with the addition of diamond tip microdermabrasion or dermaplaning. A potent combination of different serums is then better absorbed into the skin. This makes for brighter, smoother, more luminous skin.
Barba HydraGlow Facial
This treatment uses the most update technologically advanced, HydraFacial MD in the market. This multi-step clinical facial is designed to restore and rebuild the skin and deliver deep and long-lasting hydration, leaving your skin soft, glowing, and touchable. Hyaluronic acid, peptides, antioxidants, and other nutrients are thoroughly selected for the best treatment plan for you. This treatment addresses a range of skin concerns from acne, fine lines and wrinkles, hyperpigmentation, sun damage and lack luster skin. It helps with oily and congested making this treatment great for just about anyone.
Barba Signature Custom Facial
Our most popular clinical facial is customized to your every skincare need. Using a combination of manual and chemical exfoliation, our estheticians shrink pores and slough away dead skin cells, leaving your skin fresh, clear, and radiant. Exfoliating the skin helps to prepare the skin for gentle or deep extractions, which in turn leaves the skin looking clean. After extractions have been performed, a gentle, very predictable chemical peel is applied to create a beautiful glow in the skin. This is followed by a masque or Cryotherapy to help calm the skin.
Barba Signature Custom Facial Plus
The Barba Signature Custom Facial Plus adds a little extra than the regular Barba signature facial. A special mask is applied specifically targeting your type of skin. Different masks used will help with hydration, lack luster skin, firming, and purifying the skin. If mask is not applied, then a different type of chemical peel is used that helps even the most sensitive of skin and leaves it glowing. (Need to work on this)
Barba Signature Facial with Carboxy Therapy
The Barba Signature Facial with the enhancement of Carboxy therapy makes this a fantastic treatment. To finish off the Barba Signature facial, a beauty device is used that simultaneously dispenses a low temperature CO2 gas combined with a solution of a proprietary hyaluronic acid. This application increases hydration and gives a more youthful look. In addition, the application of the CO2 delivery on the skin helps to indirectly create a firmer surface area. Immediate results are seen.
Barba Teen Facial
Designed for the unique needs of teenage skin, the "Barba Teen Facial" both treats existing acne and skin problems. After conducting a gentle facial with extractions, our estheticians will provide you with the resources, you need to keep your skin fresh and clear all year long.
Dermaplaning Facial
Our customizable dermaplaning facial uses a sterile disposable blade, that will safely and effectively remove dead skin and vellus hair on the face to reveal smooth, fresh, and radiant glow. Skin that is exfoliated allows for absorption of your skin care to penetrate deeper allowing for a smooth surface and for makeup to glide flawlessly. Just like most of the facials, this treatment is finished off with a very gentle peel to give extra exfoliation revealing a smother complexion and ultra-smooth skin rid of peach fuzz and a more improved skin tone.
Micro Skin Quench Oxygen Therapy
This unique corrective skin treatment uses hyperbaric oxygen to help infuse a range of serums to address signs of lack luster, aging, and dehydrated skin. We customize this facial with microdermabrasion or dermaplaning for better absorption of these serums into the skin during the treatment process. Extractions and/or a very light chemical peel may be applied to enhance the skins natural glow. This treatment is amazing as there is no down time and gives instant results and is great for all skin types.
Ultimate Barba Glow
The Ultimate Barba Glow facial is the best of HydraFacial and Oxygen therapy combined.
MicroNeedling
This is one of the best treatments available at Barba Skin Clinic. We use the SkinPen which is the most advanced medical grade device that is FDA approved and clinically proven to treat acne scarring and effectively. Micro-needling is the use of tiny needles to penetrate through the skin to create a wound healing response. The wound healing response initiates the release of natural growth factors to improve collagen formation and cellular tissue. This treatment is most effective to revitalize the skin and restore the damaged skin to good skin health resulting in brighter, firmer, and visibly helping with fine lines and skin texture. It is mostly used on the face but can be used to treat the neck and the décolleté. A series is recommended to maximize results and suitable for all skin types. Results continue to improve over time.
Vivace
A new approach that combines both microneedling and microcurrent energy to revitalize, firm and to make your skin glowing. The benefit of microneedling combined to the microcurrent heat that simulates natural collagen production. For maximum results this treatment is combined with specifically selected serums and clinical skincare. Vivace is especially indicated to tighten the skin, improve skin texture and tone, reduce pore size, and it is pretty much pain-free and it has minimal downtime.
Pelleve
Pelleve is a noninvasive skin tightening and lifting treatment that can be used to reduce mild to moderate facial wrinkles. Pelleve is used on face and neck and can safely be used around the delicate eye area to tighten both upper and lower skin. It uses radio frequency or heat energy, to a deep level of the dermis using advanced monopolar radio wave technology to induce collagen contraction without damaging the surface of the skin. The result is noticeable improvement in skin quality, tone, and appearance with minimal downtime. Results continue to improve over the next couple of months as new collagen production is stimulated. Pelleve face, neck, or eyes can be added to any facial for an extra boost to your skin treatment. There is little to no downtime with this treatment.
Schedule Your Appointment Today