Skip to Content
Cosmetic Fillers, Injectables, and Aesthetic Skin Treatments in Miami, FL
As we age, our skin naturally loses fullness and gains wrinkles. Other conditions such as acne, sun damage, and unwanted skin growths can also contribute to a less-than-satisfactory skin appearance. Here at Barba Skin Clinic, we proudly offer a wide range of clinically-tested treatments to address these conditions and more. Our aesthetic and injectable treatments leave patients with beautifully natural-looking, smooth, and ageless results.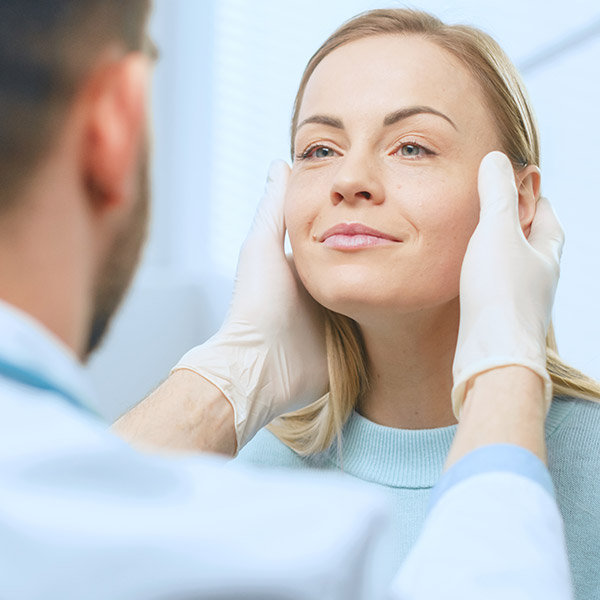 Industry-Leading Injectable Treatments
Administered by our highly-experienced dermatological professionals, our myriad of industry-leading injectable treatments can help treat the following conditions:
Signs of Aging: fine lines, wrinkles, thin lips, and skin sagging
Acne: bumps, pimples, redness, and scarring
Growths: warts, skin tags, sebaceous hyperplasia, and suspicious lesions
Lashes: short or thin eyelashes
Overactive Sweat Glands: excessive perspiration
Offered Treatments
All of our injectables and aesthetic treatments are not only highly-effective — they're also fast, virtually painless, and highly-affordable. Among our offered treatments are dermal fillers, Botox, growth removal, and neurorelaxers. Read on for an overview of all of the injectable treatments offered by our skin experts at Barba Skin Clinic, and contact our office at 305-560-6813 to set up a consultation today!
Neurorelaxers
Injectables, like Botox and Dysport, reduce the appearance of fine lines and wrinkles in problem areas, like the forehead, nose, chin, neck, and eye area.
Acne Injections to Any Surface
Find immediate relief for acne with our cortisone treatment. Acne injections quickly eliminate painful, red acne bumps and pimples.
Growth Removal with Pathology
Remove unsightly growths in areas that are cosmetically sensitive or suspicious lesions. Our Barba Skin Clinic Aestheticians can guide you to someone in our trained dermatology team for a consultation.
Dermal Fillers: Liquid Facelift
Restore fullness and youth to your face with facial fillers, like Voluma, Restylane, Juvederm, Perlane, Radiesse, Sculptra, and Belotero.
Hyfrecator for Benign Growths
Eliminate skin tags, milia, warts, and papillary or sebaceous hyperplasia with a simple, in-office hyfrecator procedure.
Latisse with Consultation
Use Latisse to achieve thicker, longer, and darker lashes.
Botox to Axillas
Use Botox to inhibit sweat glands and reduce embarrassing underarm sweat.
Schedule a Consultation with Our Dermatological Professionals Today!
If you are interested in learning more about the above injectable skin treatments, we invite you to schedule a consultation with our dermatological professionals. Each and every one of our team members has worked directly with Dr. Barba for 6-8 months (sometimes longer) and have a wealth of information to help you make an informed and successful decision. All services under injectables and aesthetics are performed by medical professionals of Barba Dermatology.
For more information about our injectables and aesthetic skin treatments, contact our Miami, FL skin clinic at 305-560-6813 to schedule a consultation with us today!
Schedule Your Appointment Today